Obama is a Brit! He Was Born a British Subject and He is Still a British Overseas Citizen (BOC). Born a Brit - Always a Brit. Born a Brit - Not Legit!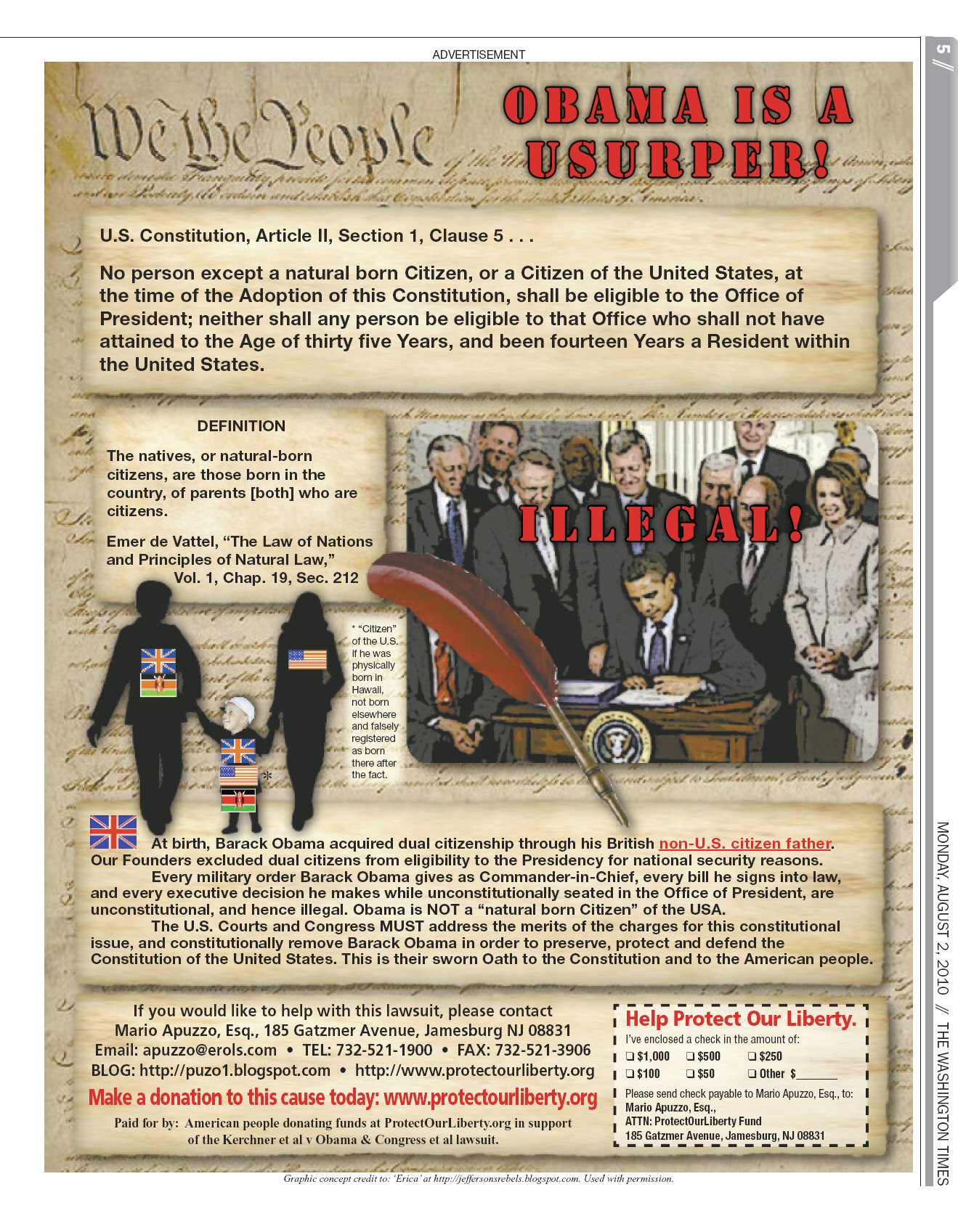 Obama May Be a Statutory "Citizen at Birth". But He Is Not a "natural born Citizen" at Birth per U.S. Constitutional Standards.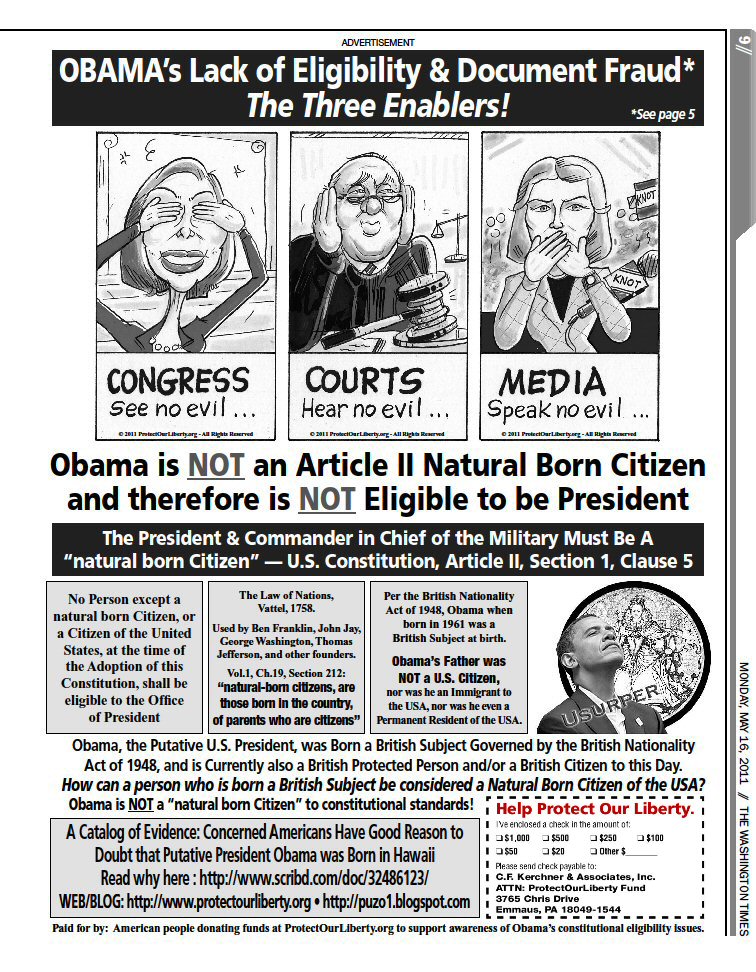 Obama Lacks Constitutional
Eligibility to Be President and Commander-in-Chief because He was Born a British Subject.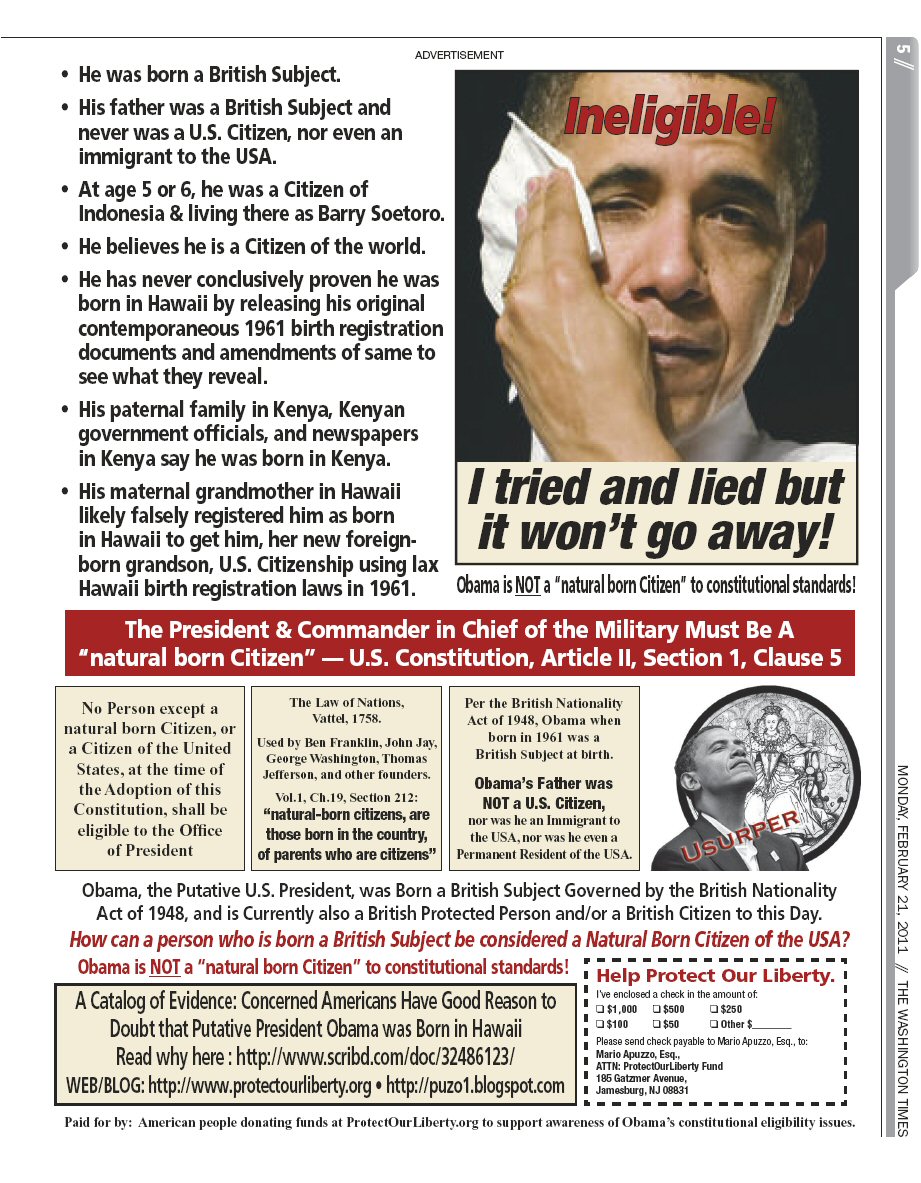 Obama Not Born in the Hawaii per Kenyan Minister of Lands Orengo and Tim Adams a 2008 Hawaiian Election Office Official!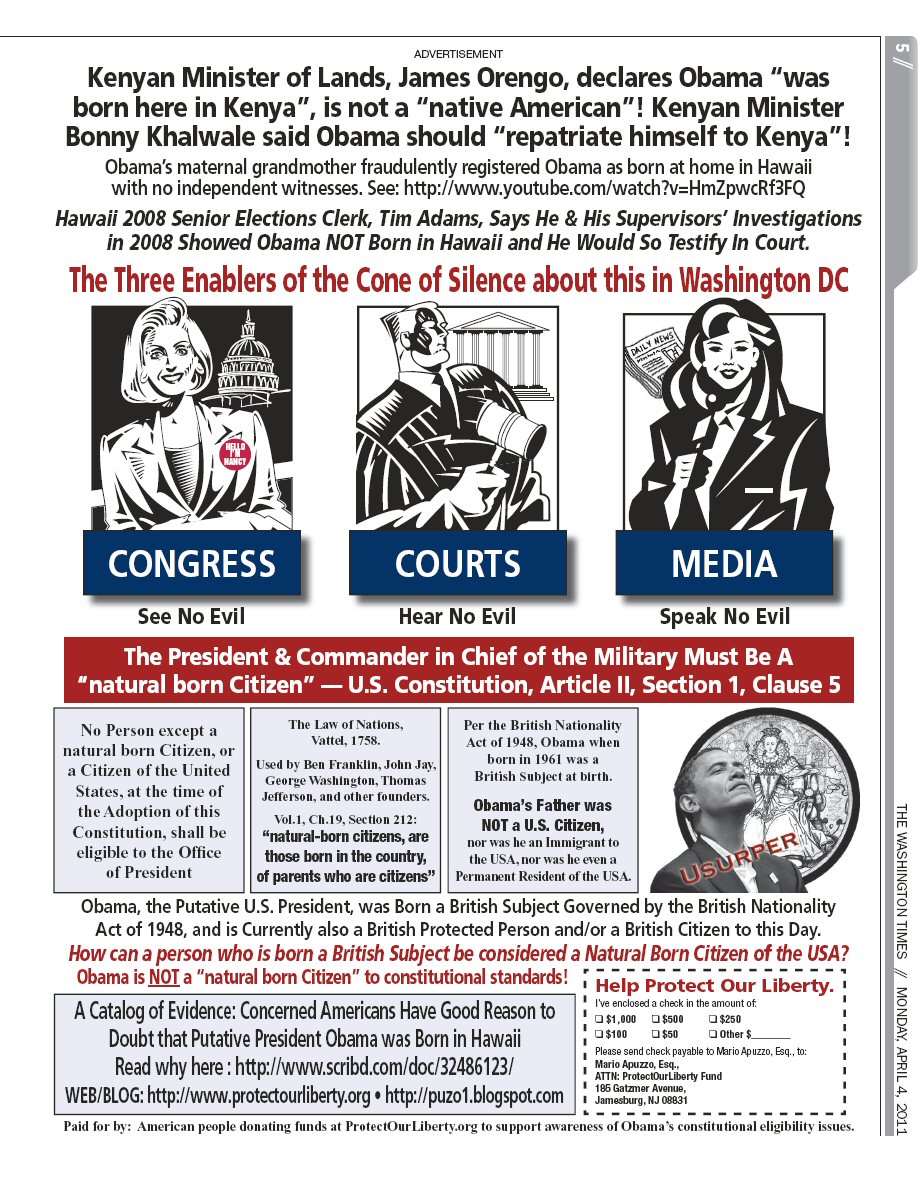 What U.S. President Has So Many Foreign Sources Saying He was Born in Their Country and Not in the USA?
No one except Obama!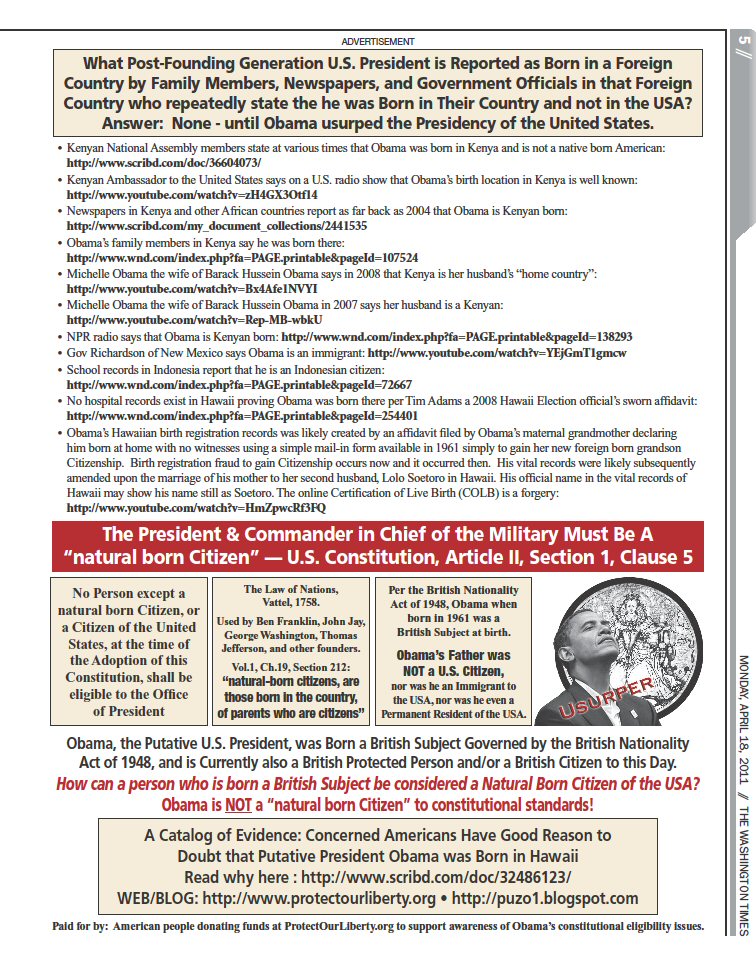 Obama Has Committed Social Security Number (SSN) Fraud
and Selective Service (Draft) Registration Fraud!